Russian President Vladimir Putin pardons Khodorkovsky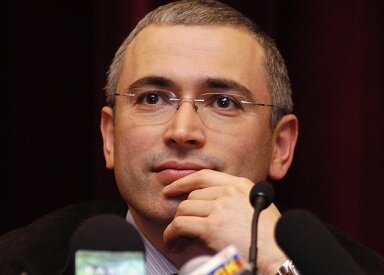 Russian President Vladimir Putin signed a decree to pardon Mikhail Khodorkovsky, Russia's most famous political prisoner, the Kremlin press service announced Dec. 20.
"Guided by the principles of humanity, I decree to pardon Mikhail Borisovich Khodorkovsky, born 1963 in Moscow, and to free him from further imprisonment," the decree reads.
The decree will come into force on the day of its signing.
"He has been imprisoned for more than 10 years, which is a serious term, and I believe that a decision has to be made," Putin told Russian journalists.
Following his arrest in 2003, Khodorkovsky, at that time the majority shareholder of Russian oil giant Yukos, was accused of fraud and sentenced to 8 years in prison. The company's assets were frozen, and as a result it was unable to fulfill tax demands.
The state declared Yukos bankrupt and sold its assets to state enterprises.
The amnesty was announced to commemorate the 20 anniversary of the Russian Constitution. It may also cover other prominent Russian prisoners such as members of the anti-establishment punk band Pussy Riot, jailed in late 2012 for hooliganism, after performing a controversial song in a Moscow cathedral.
It is also likely that the amnesty will lead to the release 30 members of environmental group Greenpeace, also charged with hooliganism after protesting at a Russian oil rig in the Barents Sea.
Photo by The Press Center of Mikhail Khodorkovsky and Platon Lebedev.
Related posts